Fly Return with Europe Holidays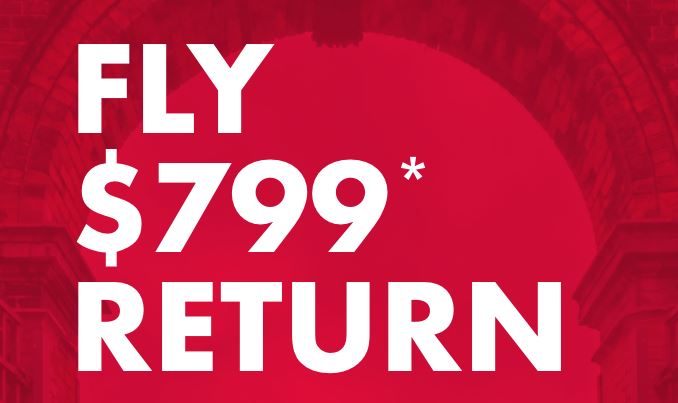 Package Details
Overview
Fly return for only $799 on 2020 Europe holidays with Trafalgar! Already booked your flights? Enjoy a 7.5% saving off your booking.
Details
This offer applies to holidays that are 11 days or over, which includes:
Highlights of Eastern Europe Summer 2020 – 17 Days from $4,713p.p.
Traditional Europe Summer 2020 – 18 Days from $5,916p.p.
Traditional Europe with Eurostar Summer 2020 – 19 Days from $6,485p.p.
Imperial Europe with Oberammergau Summer 2020 – 12 Days from $4,175p.p.
There are plenty more holidays to choose from, and if you book early you can save extra on your booking!
Offer ends 27 February.
Travel Enquiry