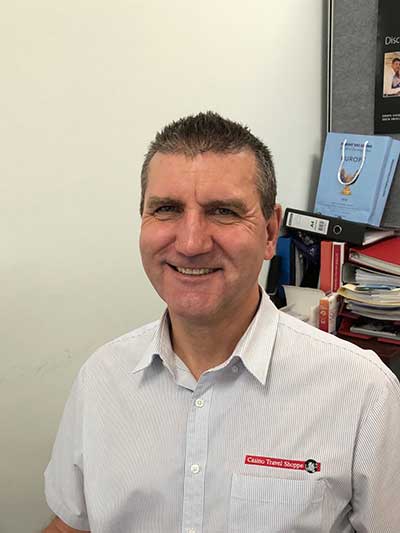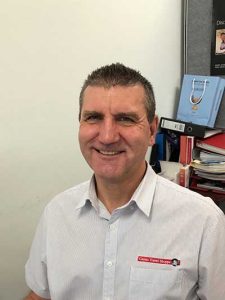 Izaak du Plooy – Managing Director
I have a true passion for travel. When I am returning home from one trip, I am already thinking, "Where can I go next?" I have been in travel since February 2017, when I purchased Casino Travel Shoppe to pursue doing what I loved, which is travel rather than a career. Before buying the business, I had travelled extensively going on three to four overseas trips every year as well as the odd trip around Australia and cruises. I have travelled extensively throughout the world. I also do a lot of reading and research to increase my knowledge of travel destinations. It is important to constantly keep updated on changes and innovations that are taking place as this is imperative in helping my clients determine which destination suits them best. With every reservation that I make, I give special attention to exactly what my clients are looking for and what is important to them. I listen to what you want and find the best match for you to help you travel dreams become magical memories!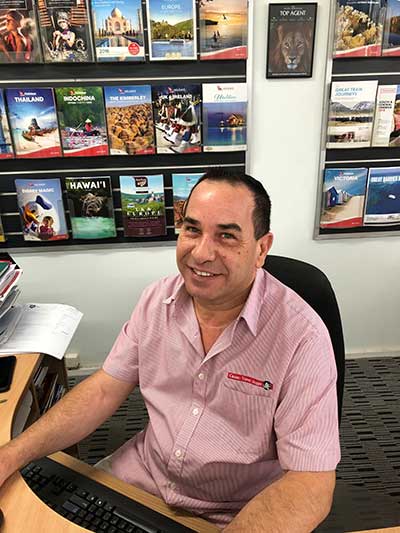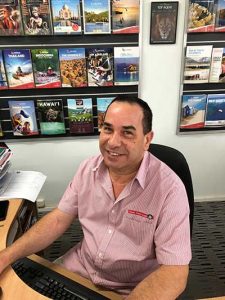 Tony Mota – Director/ Senior Consultant
I have been in the travel business for more than 30 years working as an inbound operator, an outbound operator and in business development for leading travel wholesale companies. Having sat on both sides of the fence, I fully comprehend what it takes to make travel work so that you come back from your journey with amazing memories. As a senior travel consultant, my focus is on excellence in both product and service. My clients value my collaborative skills when planning their travel and my continued support and accessibility whilst on their trip until their return home. Call me and discover for yourself the difference a travel consultant filled with passion can make. I am passionate about designing custom group trips, FIT adventures, honeymoons and more that create a seamless, unique, and unforgettable experience. I will listen to you and provide excellence in both service and travel. After all, it is never just about the destination, but always about the journey.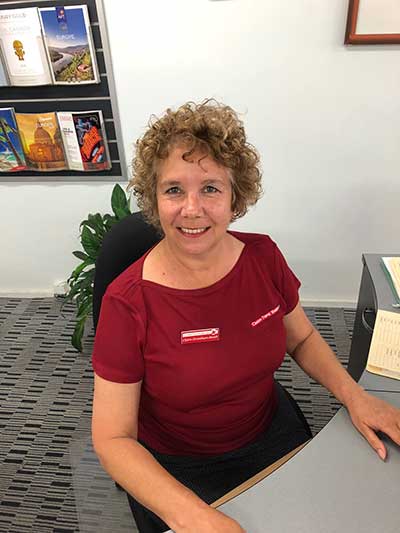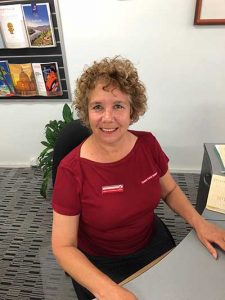 Claire Grantham-Smith – Senior Consultant
I was born in New Zealand, and joined the travel industry in Wellington over 40 years ago. Travel has included living in the Northern Territory and Sydney in Australia as well as the UK, Maldives, South Africa and the USA. I have worked for various travel agencies, airlines and  hotels around the world, finally settling with my family in Northern Rivers. My top achievements include Australian Regional Travel agent of the year 2008. Rail Expert, Cruise Ambassador and  TAUCK Accreditation, just to name a few. My most  recent award was the 2017 Employee of the Year at the Richmond Valley Business Awards With a love for travel, to explore, experience, and learn about history and culture all over the world, helps my passion to help others to realise their own travel and holiday dreams and to help ensure they not only have a wonderful experience, but that they build long lasting memories for themselves as well. Travel is many things and should be experienced and not just heard or read about or seen on television.