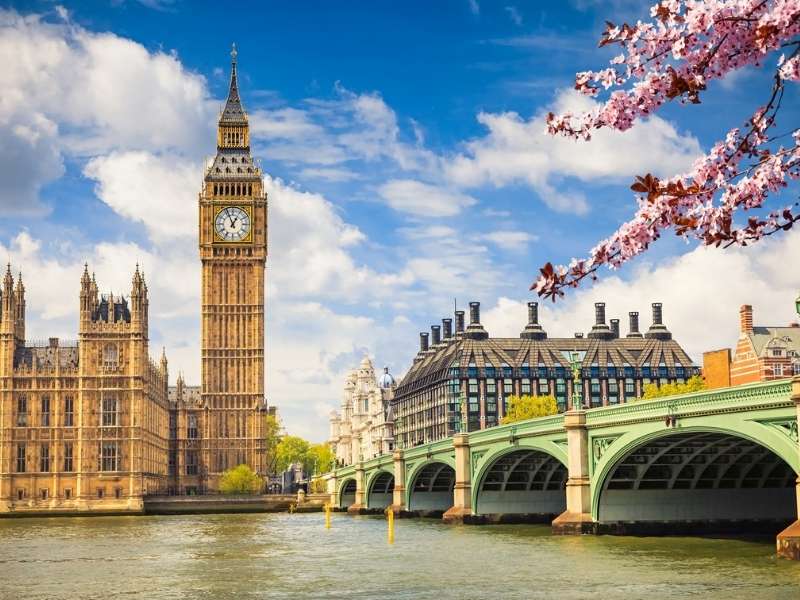 Amsterdam Tulips & The British Isles

From Amsterdam, Netherlands To Southampton, England - 20 Nights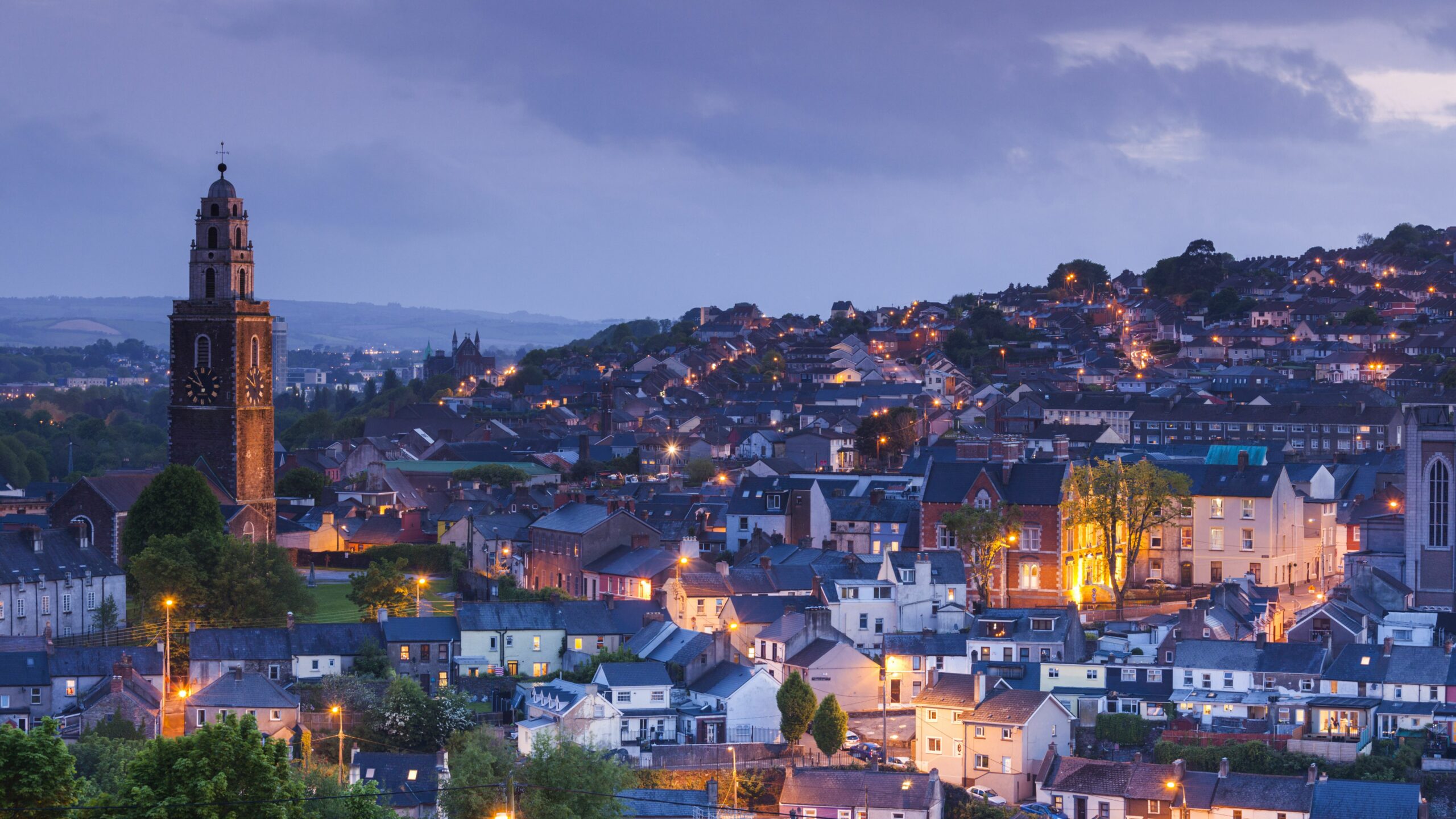 Departing from:

Amsterdam, Netherlands

Destination:

Southampton, England

Duration:

20 Nights

Offer:

Fly, Stay & Cruise Discovery with $4000 Bonus Value including City Stays, Scenic Rail Journey & More

Travel Dates:

06/05/23 to 27/05/23

Reference Code:

MRC-9920
From
AU$7,990
Price per person
Package Details
Overview
Flights to Amsterdam, Returning From London
One Way Flight from Amsterdam to London
Bonus 2 Night Hotel Stay to Discover the City of Amsterdam
8 Day Relaxed Luxury River Cruise from Amsterdam onboard Avalon Waterways in a Spacious Deluxe Stateroom
Bonus Transfer from London Airport to Southampton Hotel
Bonus 1 Night Hotel Stay to Explore the Port Town of Southampton
10 Night British Isles Ocean Cruise from Southampton onboard Norwegian Dawn in an Interior Stateroom
Bonus Onboard Beverage Package with Cocktails, Spirits, Wine, Beer & Soft Drinks
Bonus Onboard Specialty Dining Package
Bonus Onboard Wifi Package
Bonus Shore Excursion Credit

Details
Avalon Waterways
Crowned Best Luxury River Cruise Line in Cruise Passenger's Readers' Choice awards, Avalon Waterways is renowned for its relaxed luxury ambience.
Norwegian Cruise Line
Feel free at sea with Norwegian Cruise Line! Board one of the world's youngest, most innovative fleets!
Ocean Cruise Upgrade:
Upgrade to an Oceanview Stateroom Onboard Norwegian Dawn from only $699 per person
River & Ocean Cruise Upgrade:
Upgrade to Balcony Stateroom on Norwegian Dawn & a Panorama Suite with Open-Air Balcony on your River Cruise from only $1,999 per person
Itinerary:
Day 1-2 Amsterdam, Netherlands
Welcome to Amsterdam, the 17th century capital of Holland, famed for its picturesque canals, vibrant culture, and architectural delights. Meander through charming neighbourhoods, take a bike ride or explore historic gems like the Anne Frank House and the Hague.
Day 3 Amsterdam, Netherlands
Embark your river cruise today.
Day 4 Rotterdam, Netherlands
Rotterdam is the second-largest city in the Netherlands and it was completely rebuilt after WWII. Admire the bold modern architecture intermixed with classic 18th and 19th-century buildings
Day 5 Antwerp, Belgium
Welcome to Antwerp, the unofficial capital of Flanders. This vibrant city is known as the diamond capital of the world, playing home to moguls and famed diamond dealers alike. Discover world-class class museums, fine art, Gothic architecture, and exceptional Belgian beer.
Day 6 Ghent, Belgium 
Known for its medieval architecture Ghent is a vibrant city with a fascinating cultural cocktail brimming with trendy, modern urban life. This stunning port is home to 12th-century Gravensteen castle and the Graslei, a row of guildhalls beside the Leie river harbor. To truly experience Ghent, one must sit in one of the many cafés along the Graslei or Korenlei and sip on a strong Belgium beer or well-made coffee.
Day 7 Middleburg, Netherlands
One of the oldest towns in the Netherlands, Middelburg was a thriving hub of international trade being perfectly positioned for the Dutch and Indian trade routes during the Dutch Golden Age. Today, the remains of this legacy are evident in its national monuments, historic buildings, and shipyards, along with cultural institutions that arose from the city's artistic and scientific developments that occurred during its most prosperous era.
Day 8 Willemstad, Netherlands 
Willemstad is a fortified village located in Noord-Brabant, Netherlands. With so many hidden gems a visit to Willemstad for its beautiful streets and buildings or to discover other attractions is an absolute must-do.
Day 9 Amsterdam, Netherlands 
Enjoy a final night onboard your river cruise in the vibrant city of Amsterdam.
Day 10 Southampton 
Fly from Amsterdam into London today and enjoy a 1 night stay in the historic port town of Southampton.  Step back in time on a walk of the city's old walls or learn more about the city's maritime history at the Sea City Museum.
Day 11 Southampton 
Embark your ocean cruise today.
Day 12 at Sea 
Your day at sea will allow you to take full advantage of everything the ship has to offer. Seek out hidden treasures and make the most of the facilities onboard. All of the ships activities can be found on the vessels daily newsletter. If relaxation is on your mind then your sea day will allow you to sit back, soak in ship life and watch the world as it floats by.
Day 13 Newhaven, Scotland 
Welcome to the capital of Scotland! This hilly city boasts a preserved, medieval Old Town and an invigorating Georgian New Town with stunning gardens. Edinburgh Castle keeps watch over the city, withholding Scotland's crown jewels and the Stone of Destiny which is used in the coronation of Scottish rulers. A must visit is Calton Hill, topped with historic memorials and monuments.
Day 14 Invergordon, Scotland 
A popular port of call, Invergordon combines a superb natural setting of mountains, tumbling waterfalls, rushing rivers, magnificent gardens, and serene lochs—including Loch Ness and its famous resident. Some must-sees include the castles Dunrobin and Cawdor (reportedly Macbeth's castle), the flower displays of Beauly, Culloden Battlefield, Shin Falls, Inverness, and Glenmorangie Distillery.
Day 15 Kirkwall, Scotland 
In Kirkwall join the cruise team to visit Skaill House a 17th-century mansion with the best-preserved prehistoric village in Europe in its grounds. Whiskey fans must visit Highlands Park, the most Northerly Whiskey distillery in the world for a tasting of the unique Whiskey and a tour of the distillery.
Day 16 Belfast, Ireland 
Explore Belfast's cultural quarters—the Cathedral Quarter, the Gaeltacht Quarter, the Queen's Quarter, and the Titanic Quarter—the former linen and shipbuilding epicenter. Here, where the Titanic was so carefully built, you can see beautifully restored Victorian architecture. Enjoy the true Irish experience at the lively waterfront, which is a friendly hub of live music, overflowing pubs, and modern art.
Day 17 Liverpool, England 
With a history that dates back more than 800 years, Liverpool has been a major port for centuries. The awe-inspiring architecture and amazing restaurants are just the beginning of this exciting city. The art scene is probably best known for the Beatles, and you can visit where it all began for them. The amazing galleries, theatres, and museums make Liverpool a cultural capital.
Day 18 Dublin, Ireland 
Dublin is thought to be almost a thousand years old, but the city has transitioned seamlessly into the 21st century. Must-do's include Trinity College, St. Stephen's Green Park, Newgrange, Dublin Castle, the National Museum of Ireland, and the James Joyce Cultural Centre. No visit to Dublin would be complete without a pint of Guinness on a relaxing afternoon.
Day 19 Cork, Ireland 
Ireland's third-largest city is a wonderful walking city built on the River Lee. Visit St. Finn Barre's Cathedral, a wonderful, triple-spired example of French-gothic architecture, and spend some time in The Old Gaol, where original 19th-century cells tell some fascinating tales.
Day 20 Portland, England 
Located along the English Channel, Portland is divided into two areas: north and south. The south end is where extensive stone quarries lie, a resource important to the region. Unique to the city is the Weymouth and Portland National Sailing Academy, which hosts world sailing championships.
Day 21 Southampton, England 
Disembark your cruise this morning and fly home from London or ask us about our flexible flights and extend your stay.
Inclusions
Flights to Amsterdam, Returning From London
One Way Flight from Amsterdam to London
Bonus 2 Night Hotel Stay to Discover the City of Amsterdam
8 Day Relaxed Luxury River Cruise from Amsterdam onboard Avalon Waterways in a Spacious Deluxe Stateroom
Bonus Transfer from London Airport to Southampton Hotel
Bonus 1 Night Hotel Stay to Explore the Port Town of Southampton
10 Night British Isles Ocean Cruise from Southampton onboard Norwegian Dawn in an Interior Stateroom
Gourmet Onboard Dining with Seasonal & Locally Sourced A la Carte Menus
Regional Wine & Beer with Lunch & Dinner
Specialty Onboard Entertainment
Complimentary Wifi Onboard
Daily On Shore Excursions with Expert Guides
Onboard Port Taxes & Charges
Bonus Onboard Gratuities (valued at $354)
Bonus Transfer from Amsterdam Cruise Port to Amsterdam Airport
Onboard Dining Across a Range of Complimentary Venues
Onboard Entertainment including Live Music & Performances
Bonus Onboard Beverage Package with Cocktails, Spirits, Wine, Beer & Soft Drinks
Bonus Onboard Specialty Dining Package
Bonus Onboard Wifi Package
Bonus Shore Excursion Credit
Onboard Port Taxes & Charges
Bonus Onboard Prepaid Gratuities (valued at $730)
Bonus Transfer Southampton Port to London Airport
Terms
River Cruise Sets Sail  6 May 2023
Ocean Cruise Sets Sail 14 May 2023
Travel based on
River Sail Date 6 May 2023
Ocean Sail Date: 14 May 2023
Prices are per person twin share in AUD, and subject to availability and currency fluctuations.
Pricing is subject to change until the reservation is confirmed. Accommodation is subject to change and availability.
Surcharges may apply. Flights are based on economy class unless otherwise stated, may not be direct or operate daily. Itinerary and inclusions are subject to change.
Disruptions to cruising and itinerary may occur.
*Flexible Booking Conditions:  At any time prior to the due date of your second deposit, you have the option to
1. Change your departure dates OR
2. Cancel your booking, in which case My Cruises will hold all funds paid in the form of credit; which can be used for a future booking with My Cruises.
Changes made after the second deposit payment are subject to standard cancellation terms & conditions. Departure date changes are subject to availability & blackout dates. No refund will be given if you are not able to change your departure date as a result of alternate dates not being available.
Your My Cruises Specialist will provide further details at the time of booking.
Shore excursions and other items such as alcoholic beverages & laundry are an additional cost. Should gratuities or hotel service charges not already be included in your package, these are mandatory and charged by the cruise line to your onboard account on a day-by-day basis.
Itineraries are subject to change at any time without notice.
Please note – onboard benefits valued have been converted into Australian Dollars from the onboard currency. Details of the onboard currency can be provided by your consultant at the time of enquiry.
Due to security reasons, all guests must be on board 2 hours before sailing.
Disembarkation usually begins 2 hours after docking.
These fares/prices may change due to the availability or currency fluctuations.
Please note upgrade amounts advertised may be based on lead in obstructed view staterooms.
Please note that a majority of US-based (including Hawaii) hotels impose a daily mandatory additional charge that is automatically added to your bill by the hotel. There are various inclusions provided for these resort fees. These fees are separate from, cannot be prepaid prior to arrival, and are in addition to our advertised package.
Please note many European hotels charge a nominal daily City Tourist Tax which is utilised locally for tourism-related purposes and to improve the local infrastructure in the area. This tax is collected by the hotels directly from the customer and the amount can vary by region, hotel size, or type. Local regulations state this must be collected by the hotel and cannot be prepaid.
All passports, vaccinations, and visas are the responsibility of the travelling guest to secure prior to departure from Australia.
Please check Visa requirements for all countries visited on this itinerary.
China, Russia, India, Canada, and the USA require visas to be arranged prior to sailing for all Australian passport holders.
For Non-Australian passport holders please check with the appropriate embassy.
** Low Deposit Policy
A second deposit (part payment) will be required/date & amount will be supplied by the consultant at the time of booking.
Travel Enquiry