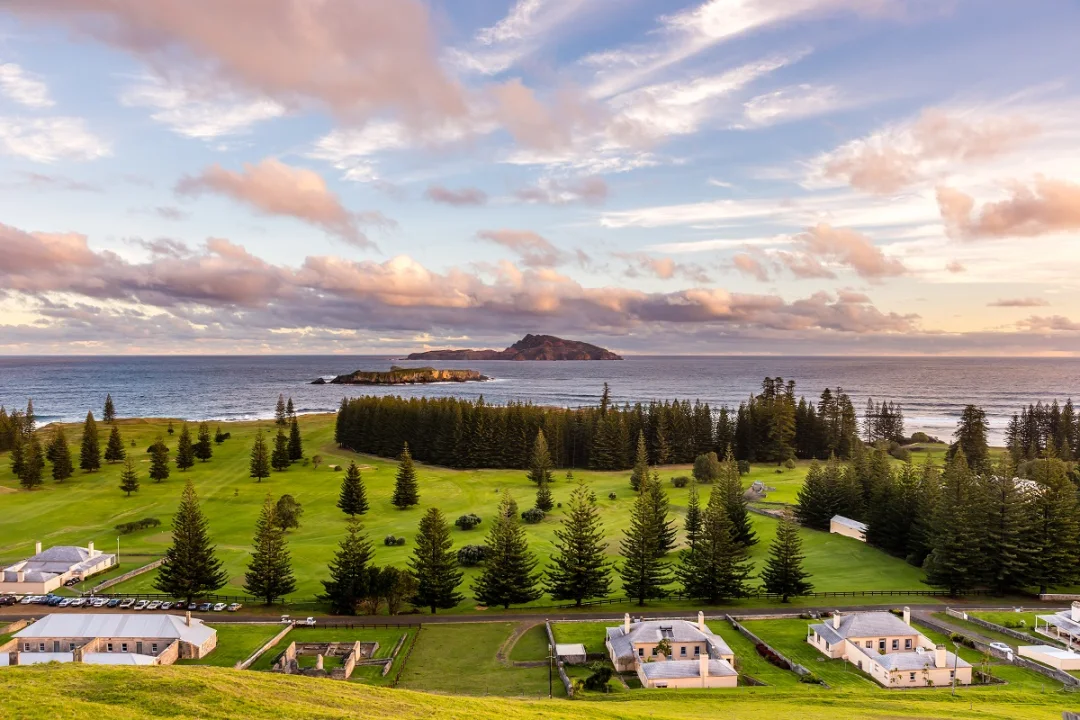 Escorted Norfolk Island 2024

From Norfolk Island To Norfolk Island - 9 Nights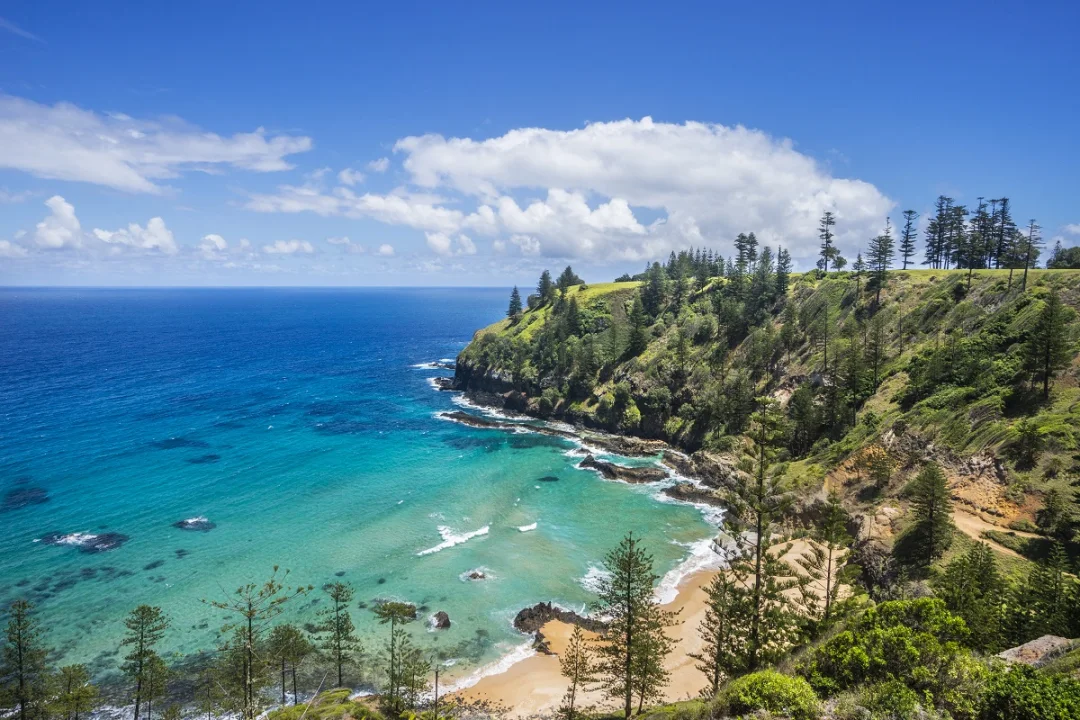 Departing from:

Norfolk Island

Duration:

9 Nights

Travel Dates:

13/09/24 to 21/09/24

Offer Expires:

30/04/24
From
AU$3,700
Price per person
Package Details
Overview
Come spend 8 Nights on beautiful Norfolk Island with us!
Details
Itinerary:
Day 1 – 13 September 2024
The Casino Travel Shoppe will reconfirm your pick up times from your home for our transfer from to the Brisbane Airport where we will stay the night.
Overnight: ibis Brisbane Airport
Day 2 – 14 September 2024
Upon arrival in Norfolk, we will be met by our transfer and taken to the hotel. You will have the afternoon to relax by the pool.
Day 3 – 15 September 2024
After breakfast, we will depart at 08h30 for our Discover Norfolk Island half day tour for an introduction to Norfolk Island: In other words, its best taken early in a Norfolk Island holiday. Informative local guides will take you on an Island wide route covering the main points of interest. They'll briefly commentate on the early island and people's history as well as the current day environment. Refreshments are provided.
After enjoying the morning being taken around Norfolk Island and learning some history it's time for lunch.
At 12h45 we will depart for our High Tea at Forrester Court: Set on the magnificent lawns at Forrester Court. A multi-award winning property positioned on the cliffs edge overlooking Cascade Bay. Whether you're celebrating a special occasion or purely looking for self indulgence, what better place to enjoy this food experience than at the best waterfront location on Norfolk Island; Forrester Courts' Blu Garden Lounge. The High Tea begins with a sparkling wine on arrival. After that comes decadent food, quality teas and coffee, all served on beautifully set tables. Finally, cap the afternoon off with a selection of local liqueurs. (B, L)
Day 4 – 16 September 2024
Today we will enjoy Breakfast at the hotel and then have a free day to explore Norfolk as we wish, or just choose to relax at the pool for the day!
After a day of relaxing it's time for dinner.
06.15 PM we have an exciting mystery to solve…. Who Killed the Surveyor: This is a new murder mystery dinner set in 1859 on Norfolk Island. Go back in time and dine with the Chief Magistrate Frederick Young and his wife Mary. Frederick is hosting this dinner to honour His Excellency, Governor General Denison who is making yet another visit to the island. A young English surveyor from Sydney is found washed up on the cove southeast of Point Hunter. Dine on a 3-course dinner while you help solve the mystery of "Who Killed the Surveyor?" The tour takes place in one of the original, elegantly restored Georgian houses at No. 9 Quality Row, on the beautiful Kingston foreshores. The tour includes a glass of wine or soft drink on arrival and tea/coffee. (B, D)
Day 5 – 17 September 2024
Morning is at leisure until our departure for a full afternoon and evening events.
At 13h00 we have our Taste of Norfolk: You will meet first hand some passionate local producers. Taste and discover the fascinating history of Norfolk Island liqueurs, producing 15 liqueurs, rum, and whiskey from mostly local ingredients. Visit a local bee keeper where you will view flow hives and learn about the fascinating local honeybees on Norfolk Island as well as a tasting of the honey with seasonal fruit. Meet a local host making sea salt from the oceans that surround our beautiful island and taste our local beef with the salt, and something sweet! Then onto a cooking demonstration and tasting of our traditional dishes handed down by our Tahitian foremothers. Watch us create green banana fritters flavoured with local honey, or a similar dish, depending on the seasons.
Before departing on our next tour we will enjoy a group dinner at the Hotel.
19h30 enjoy 1856 The Untold Story Tour: 1856 The Untold Story recounts the arrival of the Bounty Mutineers' descendants from Pitcairn Island. The 8th of June saw 194 people arrive on Norfolk Island aboard the Morayshire. This consisted of 40 men, 47 women, 54 boys, and 53 girls. They arrived in cold, wet blustery conditions. Few had ever been to sea before; they were seasick, homesick and heartsick. The journey of 6,000 km/ 3,700 miles took five weeks. They arrived to a recently abandoned penal settlement set aside for the 'worst of the worst' it was full of ghosts and memories. It was a large and frightening testimony of man's inhumanity to man. The 1856 untold story will follow their journey in the World Heritage Listed Kingston area. The tour will bring the past to life with an audio aboard the coach, recounting stories of the families, where they lived and how they adapted to their new life on Norfolk Island. This 1-hour tour is very evocative. (B, D)
Day 6 – 18 September 2024
09.00 AM After Breakfast this morning it's time for our Norfolk Culture Tour: The Culture Tour and team features the island's original Polynesian history and Pitcairn heritage, including a walk to see the plants used in our culture for both cooking and weaving, stories from the whaling days, a fishing presentation, tapa cloth making and weaving demonstration. This is the only cultural tour on the island and showcases the island's rich cultural heritage from Tahiti, Pitcairn and Norfolk Island. Jane Evans is very proud of her Bounty roots and Jane and her team deliver not only a cultural experience, they also deliver a taste plate of Norfolk wettles (food) made by a local chef.
This evening enjoy 18h15 The Commandants Dinner show. The cast of actors will take you on an entertaining journey back in time with stories about the notorious Convict Settlements on Norfolk Island Enjoy a specially created three course dinner menu of traditional English fare to compliment the theatrical setting. (B, D)
Day 7 – 19 September 2024
After breakfast, we will depart for our tour:
9.30 AM Colleen's beloved property "Out Yenna" is now open exclusively to Baunti Tours customers. You are escorted through her magnificent home and are able to view Ric and Colleen's priceless collection of artefacts gathered on their travels all over the world. You will see where her books were researched and where she created the incredible tales that have sold in their millions in many different languages. Learn about how Colleen enjoyed her Norfolk paradise and how it inspired her with its rich history and natural beauty. Hear how she gave back to Norfolk and touched many people's lives. This is a glimpse into the life of a literary icon.
04.30 PM we have The Baunti Island Fish Fry, another must-do on your Norfolk Island visit. You will have an eagle-eyed view of the tiny crescent-shaped beach and the magnificent spread of ocean stretching to the far horizon. The beautifully set tables will delight you – it's the most glamorous picnic you will ever attend! Scrumptiously fresh, local fish is prepared the local way and accompanied with a range of seasonal island dishes including those passed down from Polynesian fore-mothers. This extends even to dessert. The feast kicks off with entertainment, by a local singer and Tahitian-style dancers. We feel sorry for poor old La Perouse – he missed out on so much! But don't you – come 'long for ucklun' on the Baunti Island Fish Fry. Here, you'll be perched like an angel, between heaven and earth! (B, D)
Day 8 – 20 September 2024
Morning is at leisure
01.00 PM – Lavender Farm Tour: Your private tour includes an informative talk on our journey & challenges importing bare rooted plants into the island & setting up Norfolk Islands first ever Lavender Farm. Enjoy an easy walk round the farm with the Owner/s and learn about the 15 different Lavender Varieties that have been planted. You'll also see our other commercial plantings of Sage, Rosemary, Rose Geranium, Sunflowers and other vegetables that are grown on Fitzy's Farm for use in our 'paddock to plate' farm experience.
We will depart 06.00 PM for our Farewell dinner – the Progressive Dinner: The Progressive Dinner comes highly recommended for any Norfolk Island itinerary. It's the perfect way to get a taste of the real Norfolk lifestyle. The progressive dinner takes you to some lovely homes on the island. All you have to do is relax and enjoy the home-cooked food, bursting with the goodness of fresh island produce. Chat with your fellow diners and soak up the stories of your island hosts. They'll share their passion for their little island paradise. A complimentary glass of wine or juice accompanies the main course, tea and coffee served with dessert. (B, D)
Day 9 – 21 September 2024
Enjoy breakfast and our last morning at the resort. 13h45 Transfer to the airport for our direct Qantas flight to Brisbane.
Once arrived back in Brisbane we will be transferred back Home. (B)
Inclusions
Package Includes:
Home pick-up and drop-off from Northern Rivers
Return airfares from Brisbane
Daily Breakfast, 1 High Tea and 6 Dinners (as per itinerary)
Quality 4 Star Accommodation
All sightseeing entry fees per itinerary
Fully Escorted by our staff at Casino Travel Shoppe
Deposit of $1000 required at time of booking.
Single Supplement+ $1090
Terms
Important information: The Norfolk Island flights depart from the Brisbane International terminal. Identification accepted for this flight is a valid passport or a valid driver's license
TERMS and CONDITIONS:
Prices will be advertised in October and are per person twin share. Single supplement applies. Credit card surcharges may apply. Non-refundable deposit required at the time of the booking. Non-refundable final payment required at least 90 days prior to departure. Travel Insurance purchased from Casino Travel Shoppe is compulsory. Please read our detailed Terms and Conditions PRIOR to booking
Travel Enquiry