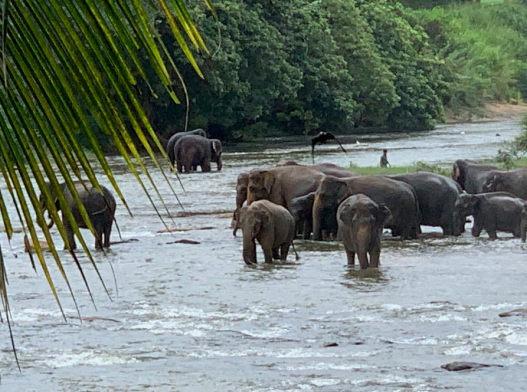 Explore Sri Lanka 2024

14 Nights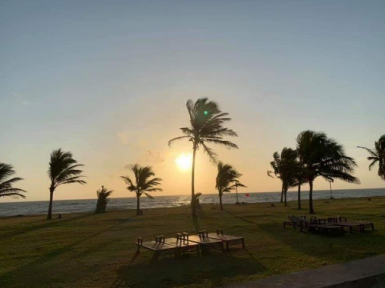 Duration:

14 Nights

Offer:

SOLD OUT

Travel Dates:

18/02/24 to 03/03/24

Offer Expires:

31/12/23
From
AU$4,700
Price per person
Package Details
Details
Itinerary:
Day 1 – 18th February 2024
Today we will collect you from your home very early and we will travel by coach to Brisbane International Airport for our flight to Colombo via Singapore on Singapore Airlines. Upon arrival we will be met by a representative at the Bandaranayke International Airport, Colombo and transfer to the hotel in Negombo.
Overnight at the "Amora Lagoon" or similar
Day 2 – 19th February 2024
Negombo to Dambulla
This morning after breakfast we will head to Jasmin Spa & Villa for an original Ayurvedic treatment (30-minute head and food massage.) From there travel to Anawilundewa bird sanctuary, a distance of approximately 65 kms. The uniqueness of Anawilundawa is its immediate proximity to three vastly different ecosystems; the coast, the mangroves and the fresh water tanks making it one of the six RAMSAR Wetlands in Sri Lanka. This unique ecological setting has made it a favourable nesting and breeding ground for hundreds of species of birds. Some of the Bird species found here are a large breeding colony of Herons, the Open-bill, Great cormorant, White ibis, Egret, Stalk, Pheasant tailed jacna and the Purple swamp hen.
We then continue approximately 114kms to Anuradhapura. There we will visit the Jaya Sri Maha Bodhi, a sacred Bo tree, that stands in the Mahamewna Gardens. Not only is it the closest authentic living link to Gautama Buddha, it is also the oldest human-planted tree in the world with a known planting date and a recorded history.
We continue driving to Dambulla, approximately 64kms where we will check into our hotel and enjoy dinner. B/D
Overnight at Amaya Lake or similar
Day 3 – 20th February 2024
Polonnaruwa and Minneriya wildlife safari.
Today after breakfast we will head to the ancient city of Polonnaruwa, a UNESCO World Heritage site. It is one of the best-planned archaeological relic cities in the country, standing testimony to the discipline and greatness of the Kingdom's first rulers. Its beauty was also used as a backdrop to film scenes for the Duran Duran music video Save a Prayer in 1982.
Near the ancient city, there is a small town with several hotels and some glossy shops, and places to fulfil day-to-day needs. There are government institutions in a newly built area called "New Town," about 6 km away from the town and the main road.
Another draw for tourists is the city's population of toque macaques, which we might be lucky enough to see.
This evening we will embark on our  Minneriya wildlife safari. Minneriya National Park is an approximately 8,900 hectare park and known for the largest gathering of Asian elephants. During this period herds of up to 350 elephants have been seen near to the Minneriya Tank. It is also home to two of Sri Lanka's endemic monkey species, the purple faced langur and toque macaque. Return to the hotel for dinner. B/D
Overnight at Amaya Lake or similar
Day 4 – 21st February 2024
Sigiriya Lion Rock and Hiriwadunna village tour
After breakfast we will head to Sigiriya Lion Rock. Sigiriya Lion Rock is an ancient rock fortress known for its massive column of rock that reaches nearly 200 meters high. The site dates back to the reign of King Kasyapa (477-495 AD), who chose this site as his new capital. He decorated the walls with frescoes, and built an impressive palace right on top of the rock column, accessible only through the mouth of an enormous carved lion.
The next activity is a Hiriwadunna village tour.
The tour starts with a Bullock cart ride to the village. Then a walk through the tiny village of Hiriwadunna while enjoying the views and the cooling breeze.
At a house in the village relax & taste a delicious Sri Lankan Lunch, that you helped prepare. After a relaxed time in the village house, return back to the hotel where we will have dinner. B/L/D
Overnight at Amaya Lake or similar .
Day 5 – 22nd February 2024
Wasgamuwa National Park and Kandy Tooth Temple
This morning after breakfast we head to Wasgamuwa National Park for a safari. The Park which was originally a nature reserve was elevated to the status of a National Park in 1984 with the objective of providing a safe refuge for the wildlife displaced as a result of the Mahaweli Development Project.
The Wasgamuwa National Park with its dry zone habitat made up of both dry and primary and secondary riverine forests and grasslands is very popular for the sighting of large herds of Elephants, sometimes as high as 150 in each herd.
We will have lunch at the Lavendish Wasgamuwa hotel.
Then we head to Kandy where will will visit the Kandy Tooth Temple. The Temple of the Sacred Tooth Relic or Sri Dalada Maligawa, a Buddhist temple. It is located in the royal palace complex which houses the relic of the tooth of the Buddha. Since ancient times, the relic has played an important role in local politics because it is believed that whoever holds the relic holds the governance of the country. The temple of the tooth is a World Heritage Site mainly due to the temple and the relic. B/D
Overnight at Mahaweli Reach
Day 6 – 23rd February 2024
Pinnawala Elephant Orphanage and Kandy
This morning after breakfast we will head to the Pinnawala Elephant Orphanage.In 1978 the orphanage was taken over by the National Zoological Gardens from the Department of Wildlife. A captive breeding program was launched in 1982. Since the inception of the program over 20 elephants have been bred here. The aim of the orphanage is to simulate a natural habitat to these elephants. However, there are some exceptions: the elephants are taken to the river twice a day for a bath, and all the babies less than three years of age are still bottle fed by the mahouts and volunteers.
We will have lunch at the Pinnalanda Hotel.
We will head back to Kandy for city tour including Kandy Lake, Kandy city view point and a Gem Museum. We will then enjoy a traditional Kandyan dance performance. Sri Lankan traditional music and dance have a blend of Indian and indigenous traditions that celebrate the folklore of Sri Lanka. Featuring dancing, drums, fluting, and songs, Sri Lankan traditional dancing is often a raucous performance, however, in Sri Lankan traditional dancing audience participation is not encouraged. Dinner at the hotel. B/L/D
Overnight at Mahaweli Reach
Day 7 – 24th February 2024
Kandy to Nuwara Eliya
After breakfast check out from the Hotel and travel to Kandy railway station. We board the train to Nanu Oya (train station of Nuwara Eliya). The train ride is approximately 3 and a half hours during which you will have some of the best views of the beautiful Sri Lankan country side and vast tea plantations. You will also mingle with every day Sri Lankans, a cultural highlight!
We will be picked up at the Nanu Oya railway station and head to Nuwara Eliya. We will have a Nuwara Eliya city tour including the pink post office, Gregory Lake and upper lake drive.
Overnight at Grand Hotel or Similar
Day 8 – 25th February 2024
Hakgala Botanical Garden, Tea Factory & High Tea
This morning we will explore the Hakgala Botanical Gardens. Situated at an elevation of about 1745 m above mean sea level, Hakgala Botanic Gardens, about 28 hectares in extent, lie under the shadow of the Hakgala Rock (meaning "Elephant's jaw rock"). This massive rock towers to a height of about 2,200m behind the gardens and the surrounding forest reserve like a solitary giant. The gardens take the shape of several terraces upon the lower slopes of the rock and face the Uva Valley, across which some magnificent views of the Madulsima and the Namunukula range of mountains are seen in the distant landscape. The flora of the gardens is distinctly sub tropical and consists of representatives of the indigenous, montane flora intermingled with those introduced from other subtropical countries, systematically planted in various sections of the gardens.
Later we visit Pedro Tea factory and tea plantation. At Pedro Estate factory you will be shown the full process of how tea is manufactured and then graded and packed for export to all corners of the world. It is located on a landscape with the blue sky as the background with green pastures of tea and water falls cascading, which is a sight never to be missed.
We return to the hotel to enjoy the FAMOUS High tea at the Grand Hotel. B/High Tea/D
Overnight at Grand Hotel or similar
Day 9 – 26th February 2024
Ella Gap, Ravana Waterfall & Thissamaharama
After breakfast check out from the Hotel as we travel to Thissamaharama via Ella. We stop to visit Ella Gap. It is situated at an elevation of 1,041 metres (3,415 ft) above sea level and offers views across the southern plains of Sri Lanka. Next stop is the RaVana Waterfall. This waterfall measures approximately 25 m (82 ft) in height and cascades from an oval-shaped concave rock outcrop. During the local wet season, the waterfall turns into what is said to resemble an areca flower with withering petals. We continue to Thissamaharama.
On arrival we check into our asccommodation and in the early evening have our first wildlife safari in the Yala Wildlife Safari Park. We return to the hotel for dinner. B/D
Overnight at Cinnamon Wild Yala or similar.
Day 10 – 27th February 2024
Galle
We have another early morning wildlife game drive before returning to the hotel for breakfast. We drive to Galle where we will visit Stilt Fishermen. The stilt fishing method of fishing is unique to the island country of Sri Lanka, known as "the Pearl of the Indian Ocean". The fishermen sit on a cross bar called a 'petta' tied to a vertical pole and driven into the sand a few meters offshore. From this high position, the fishermen casts his line, and waits until a fish comes along to be caught
We then head for a walking tour of Galle Dutch fort. It was built first in 1588 by the Portuguese, then extensively fortified by the Dutch during the 17th century from 1649 onwards. It is a historical, archaeological and architectural heritage monument, which even after more than 432 years maintains a polished appearance, due to extensive reconstruction work done by Archaeological Department of Sri Lanka.
The fort has a colourful history, and today has a multi-ethnic and multi-religious population. The Sri Lankan government and many Dutch people who still own some of the properties inside the fort are looking at making this one of the modern wonders of the world.. The heritage value of the fort has been recognized and the site has been inscribed as a cultural heritage UNESCO World Heritage Site for its unique exposition of "an urban ensemble which illustrates the interaction of European architecture and South Asian traditions from the 16th to the 19th centuries. Tonight we have dinner at Oakray Galle restaurant. B/D
Overnight at Heritance Ahungalla or similar.
Day 11 – 28th February 2024
Galle
After breakfast we head out for a Madu boat safari.
Madu River, a wetland estuary spreading over 900 hectares of which 770 hectares are covered with water and inhabited with 64 islands.
The boat ride is a wonderful way to take a closer look at this complex wetland ecosystem, a world heritage site protected by the Ramsar Convention on Wetlands, being one of the last wetlands in Sri Lanka to contain a pristine mangrove forest.
Journey past massive mangrove forests, glide under the canopy of the forest tunnels as they curve playfully towards the watercourse.
It's certainly going to be a memorable day-out on the serene waters of the unforgettable Madu River!
After an exciting Madu riverboat trip, we drive down to Galle on the highway and visit a Turtle hatchery near Galle to see various species of Sea Turtles, if you are lucky, you could even release a baby Turtle to the Ocean. B/D
Overnight at Heritance Ahungalla or similar.
Day 12 – 29th February 2024
Galle to Colombo  
We enjoy a leisurely morning in Galle before driving along the highway to Colombo., the capital city of Colombo. When arriving in Colombo we will emabrk on a city tour including Gangarama temple, Independence Square, Galle Face green, Red Mosque, Pettah market and Old Parliament. B/D
Overnight at Marino Beach Colombo or similar.
Day 13 – 1st March 2024
Colombo
Enjoy a leisurely in the morning before going on a Colombo shopping tour including The One Galle face and Lakmedura. We head back to the hotel where we will have dinner at the hotel. We will check out at about 8:00PM and travel to the airport to arrive at 9:00PM. B/D
Day 14 – 2nd March 2024
Home
Today we will start our journey home from Sri Lanka, with a full day of travelling we will arrive in Brisbane about 8pm. We will get transferred from the airport to the Brisbane hotel.
Overnight ibis Brisbane airport or similar
Day 15 – 03 March 2024
Brisbane – Home 
After breakfast we will board our coach and be transferred home.
Inclusions
A smiling sun all year round, golden beaches, ancient cities, exciting safaris, colourful culture, adventure sport and lovely people! Few places in the world can offer you such a remarkable combination of stunning landscapes, pristine beaches, captivating cultural heritage and unique experiences including 8 UNESCO World Heritage Sites! Visit an animal sanctuary, enjoy a Jeep safari in Yala and Wasgamuwa National Parks, take a train ride from Kandy to Nanuoya, visit tea and cinnamon plantations, have High Tea at the Grand Hotel and enjoy a traditional Ayurveda massage! This tour lets you truly explore Sri Lanka! Sit back and travel in comfort, everything taken care of with this escorted small group.
Price Includes:
✓Fully escorted tours are escorted by a director or member of staff
✓Home/airport pick up and delivery from the Northern Rivers & surrounds
✓All transport including return airfares in economy class
✓Quality accommodation
✓Sightseeing entry fees and tipping (excludes driver and guides)
✓Breakfast & dinner daily, 3 lunches plus a High Tea
Terms
TERMS and CONDITIONS:
Prices current at 29 May 2023 and are per person twin share. Single supplement applies. Credit card surcharges may apply. Non refundable deposit required at the time of the booking. Nonrefundable final payment required at least 90 days prior to departure. Travel Insurance purchased from Casino Travel Shoppe is compulsory. Please read our detailed Terms and Conditions
PRIOR to booking
Travel Enquiry