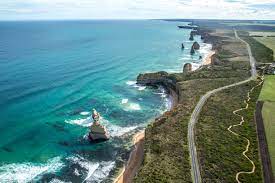 Victorian Goldfields Great Ocean Road & Kangaroo Island Premium Mazzers Tour

From Casino To Victoria - 10 Nights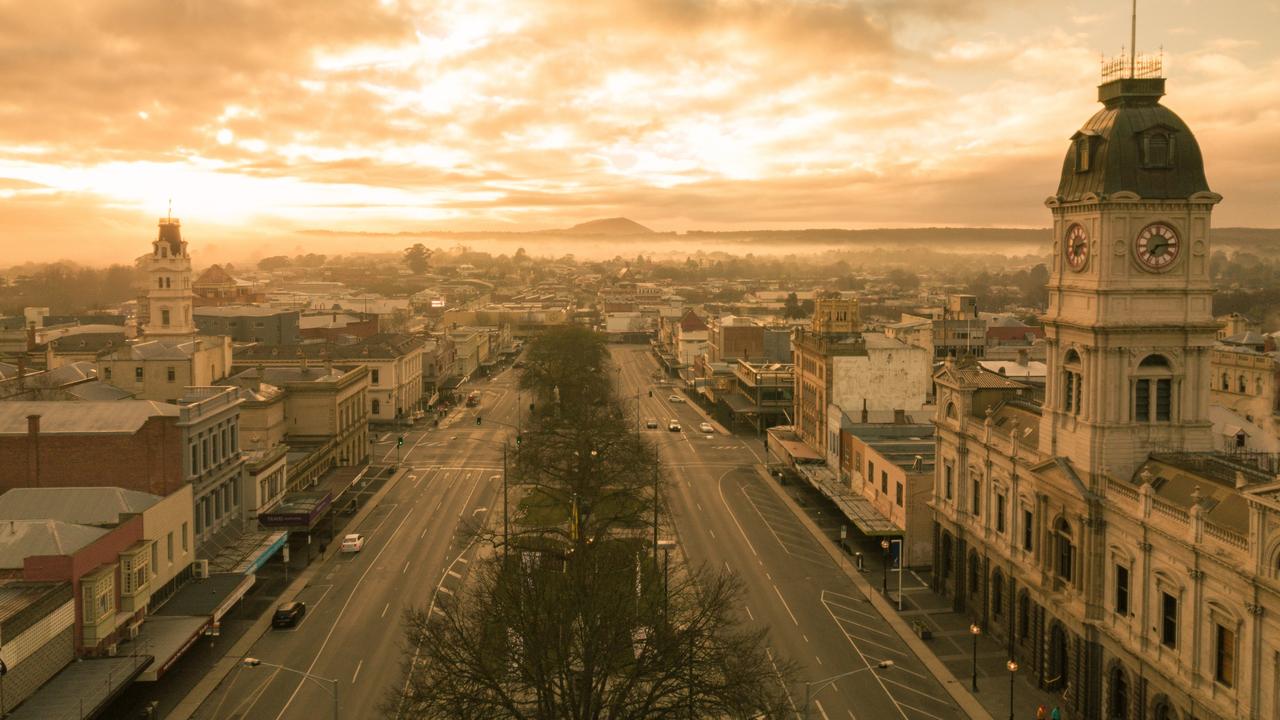 Departing from:

Casino

Destination:

Victoria

Duration:

10 Nights

Offer:

11 Day Fully Escorted Group Tour

Travel Dates:

01/10/22 to 11/10/22

Offer Expires:

17/08/22
From
AU$5,460
Price per person
Package Details
Overview
Pick up and drop off from Northern Rivers
Fully Escorted
Airfares
Accommodation + Meals as per itinerary

Details
Itinerary:
Saturday 1st October 2022 D
Northern Rivers to Ballarat
Pick up Northern Rivers to Coolangatta. Flight to
Melbourne airport Drive to Ballarat for overnight stay for the next 2 nights. ( 1.5 hours drive) We will have time to settle, relax and freshen up before dinner at our motel. For our 1st night something special. Experience Sovereign Hill at night with their spectacular sound and light show, Aura. Follow the journey of gold from Dreamtime through to one of Australia's most important rebellions, all under the Ballarat night sky. There are no actors – just voices, dazzling sound and light effects and a stunning open-air set.
Sunday 2nd October 2022 BD Ballarat
There is nothing like local knowledge. A guide steps on-board for a town tour. Showcasing the significant building and the rich history of this Gold Rush heritage town. We follow this with a visit to the Eureka Stockade. The museum stands at the site of one of the most significant events in Australia's history – the Eureka Rebellion. In December 1854, Ballarat's diggers took up arms against a corrupt and unjust goldfields administration and the bloody battle that followed was a crucial stepping-stone towards democracy in Australia. Lunch at our next stop is at your own cost at Sovereign Hill, The rest of the after-noon is yours to enjoy Australia's foremost outdoor museum. Step back in time and experience the hustle and bustle of Main Street, watch traditional craftsmen at their trade, pan for gold, tour underground mines or ride a stagecoach and enjoy browsing through the unique period-style stores along with real-life
characters and story re-enactments.
Monday 3rd October 2022 Ballarat to Bendigo
We depart town and tour through to central Victorian township of Bendigo. Bendigo is nearly the geographical centre of the state. It was transformed by the discovery of gold on Bendigo Creek in 1851 into one of colonial Australia's largest boomtowns. At one time rated as the richest town in the world. A local guide steps on- board to show us the sites and tell us the story of the characters, history and buildings of this historical town. After lunch we board one of the famous Bendigo's Talking Trams. It is a Hop on Hop off affair. Two places of particular interest is the Central Deborah Gold Mine and the Golden Dragon Museum – view Chinese gold rush history from the 1850's to the present day. Both are significant attractions, explored at your leisure.
Tuesday 4th October 2022 BD Bendigo to Torquay via Geelong
Our morning tour takes us to Hepburn and one of Australia's few spa regions. It is known for its natural spring waters and is the location of over 80 per cent of Australia's effervescent mineral water reserve. We have a 90 minute soak at Hepburn Bathhouse and Sanctuary offering a blend of history, luxury and indulgence. Soaking in Australia's richest minerals hot waters. The bathhouse provides rejuvenation, relaxation and an enjoyable atmosphere. We continue to drive to Geelong where you will be let loose to buy your own lunch at the popular Waterfront area. Nearby our afternoon tour takes us to the Australian Wool Museum. Australia's only comprehensive museum of wool, we showcase the Australian wool story – from the sheep's back to the clothes rack, and from the birth of the industry in the 1840s to its place in the world today. Finishing our afternoon tour with a short drive down to Torquay and our overnight stay.
Wednesday 5th October 2022 BD Great Ocean Road to Warrnambool
After breakfast we transfer onto a smaller coach for the start of our very visual tour day. The Great Ocean Road features in the top ten of the entire world's greatest scenic coastal drives. The tour allows you to witness the spectacular surf coast of Torquay and Lorne, their sandy white beaches with curling waves, coastal cliffs, river inlets, as well as luscious fern gullies. Observe the quaint towns of Wye River and Anglesea. Stopping in the picturesque Apollo Bay for a delicious lunch. (own expense) Passing through the Otway Ranges National Park we discover Port Campbell's National Park, known as the 'Shipwreck Coast'. Unveil the legendary monoliths and history of The Twelve Apostles. Here you can choose to take an optional helicopter flight (own expense) Afterwards, we visit the breathtaking Loch Ard Gorge and Island Arch. This location
is the site of the tragic shipwreck of 'Loch Ard'. A refreshment stop is made at Port Campbell, a popular holiday resort and seaside fishing village. Here we will swap back into our normal tour coach to continue to our Warrnambool motel for the next 2 nights.
Thursday 6th October 2022 BD Warrnambool and Port fairy Attractions
We leave our motel at around 9.00 am for a sightseeing tour around the town, observing many historical points and the bustling business and commercial centre. We travel westward stopping at the Tower Hill State Game Reserve, Australia's most recently active volcano and now a national flora and fauna park. The revegetation has provided new habitats for many animals including koalas, kangaroos, emus, echidnas and a variety of waterbirds. We continue to the fishing village of Port Fairy, one of those delightful towns where it seems time has slowed down. There are museums, historic walks, pleasant stretches of coastline, a fascinating harbour and charming olde worlde cottages which gleam in the sun. We stretch our legs before our guide joins us for a conducted tour around the whaler's cottages, the old port and many of the early historic buildings. Then it's time for lunch in town, (own cost) before our return to Warrnambool. Travelling via Koroit, a small farming town now renowned for its historic buildings art and craft shops and galleries. In the afternoon, we arrive back in Warrnambool and explore our past with a visit to Flagstaff Hill, a 19th century recreated maritime village established around the original 1859 lighthouse and fortifications. We return to our motel for an early dinner in preparation for tonight's entertainment. We return to Flagstaff Hill to see "Shipwrecked", a complete theatrical laser light experience that dramatically brings to life the tragic story of the Loch Ard disaster and the miraculous survival of just two children.
Friday 7th October 2022 BD Warrnambool via Mt Gambier to Robe
Our morning tour takes us to the city of Mount Gambier. Built on the slopes of an extinct volcano.
It is famous for its Blue Lake– the largest of the many crater lakes in the area. Scientists continue to be baffled by this yet to be explained phenomenon. Between November & April the steely grey waters change to a brilliant blue almost overnight. The Pumping Station tour by our guide will provide us with comprehensive and fascinating information about Australia's most unique volcano, its folk law & legends, mysterious annual colour change. It is also the water supply of the city of Mt Gambier. Departing town, our next stop is Tantanloola. The whole south-east of South Australia (and spreading into Victoria) is honeycombed with caves. Here at Tantanoola is one of the best examples. Tantanoola Cave, located 33km from Mount Gambier. It may be the only cave in Australia which claims to have wheelchair access. It is a single cave that has been formed in an ancient coastal cliff. It is notable for its excellent columns, shawls & helictites. Our afternoon tour has us travelling through the seaside village of Beachport, to arrive in the port of Robe. The port of Robe is an old town, with streets of heritage cottages & public buildings & loads of character. This is our final destination for the day and our overnight stay.
Saturday 8th October 2022 BD Robe to Murray Bridge
A short drive along the Princes Hwy we enter Kingston SE. On the way out we stop to see Larry the Lobster— the sculpture of a spiny lobster stands 17 metres tall. Following the coast, on the left hand side, we can see the unique Coorong National Park. It's a narrow, shallow lagoon &
a complex series of salt pans separated from the sea by the huge sand dunes of the Younghusband Peninsula. The whole area is a superb natural bird sanctuary with vast numbers of waterbirds. The movie Storm Boy, a film about a young boy's friendship with a pelican, was shot on the Coorong. We stop at Raukkan where there is an interesting mural by artists Guido van Helten and Damien Shen. They created a piece that reflects the community. Featuring a health worker from the past, present and potentially the future. We need to board a ferry at Narrung, to cross a short stretch of water that separates Lake Alexandrina with Lake Albert. A quick stop at the Point Malcolm Lighthouse, Australia's only inland lighthouse. Our destination for this evening is Murray Bridge. We have time to freshen up before a Dinner Cruise on the Captain Proud Paddle Boat on the Murray River. This 3 hour cruise has live entertainment and a 3 course dinner
Sunday 9th October 2022 BD Murray Bridge to Jervis Bay– Kangaroo Island
Departing Murray Bridge, our travels take us to Goolwa, an aboriginal word meaning "elbow". The town is situated on the bend in the Murray, near the mouth of the river. The town initially grew with the developing trade along the Mighty Murray. We have a look around the historic Wharf Precinct. The Cockle Train travels along the oldest steel railed railway in Australia dating back to 1854 when it was constructed to provide a link between the River Murray and the ocean wharfs at Port Elliot and later at Victor Harbor. This was done because the mouth of the Murray River had silted up and no longer allowed access to larger boats to the important water "Inland Hwy" of the Murray. After leaving Goolwa, the line heads off across the plains to Middleton, then to Port Elliot where it reaches the Encounter Bay coast. Leaving Port Elliot the train climbs to the top of the coastal cliffs with the passengers experienceing some of the most picturesque coastal scenery on the Fleurieu Peninsula. Nothing separates you from the beach below and a perfect view of the Southern Ocean. After a 30 minute journey the train edges into Victor Harbor station, right in the centre of the town and surrounded with its iconic pine trees. We will have morning tea before boarding The Victor Harbor Tramway for a return journey. It operates from the mainland across the Causeway and around the northwest side of Granite Island. The Causeway is 630 metres long. Upon return, you can enjoy some free time to explore Victor Harbour. Lunch here at own cost before departing in our coach at 1.30 for the 45 minute drive to Jervice Bay. We board the 3:00pm ferry from Cape Jervis and travel to Kangaroo Island, arriving at Penneshaw. It takes 40 minutes to cross Backstairs Passage from Cape Jervis to Penneshaw.
Upon arriving on KI, we are transferred to our accommodation for the next 2 nights.
Monday 10th October 2022 BLD Full day on Kangaroo Island
A full day on this scenic island. We will visit Flinders Chase National Park. Enjoy breathtaking views of Yacca Flat and coastal scenery on your way to the spectacular Remarkable Rocks. Take a walk around these huge rocks, which have been carved into many different weird and wonderful shapes by the wind and the ocean spray over many centuries. Driving past the ruins of an early settlement at Weirs Cove before going on to the Cape du Couedic Lighthouse built in 1906. Our destination is the Spectacular the natural land bridge that is "Admirals Arch". Look out for the New Zealand Fur Seals frolicking in the water and on the rocks under the arch. The stunning views of the Australian sea lion colony and the neighbouring coastline are what make Seal Bay an essential experience for visitors to the island. One of only two places in the world where you can stroll with your guide through a wild seal colony. Seal Bay is home to around 1000 of the rare Australian Sea Lions. Our day concludes at Raptor Domain with their Birds of Prey show. An amazing and inspiring experience where the birds are flown, to display their individual flight and hunting characteristics. The display may involve various birds representative of those found on the Island including; Wedge Tailed Eagles, Osprey, Sea Eagle, Australian Kestrel, Australian Hobby, Tawny Frogmouth and Barn Owls.
Tuesday 11th October 2022 BL Mt Lofty Ranges to Adelaide
An early breakfast so we can be at Penneshaw Wharf ready to return to the mainland on the 8:30 ferry. Arriving back in Cape Jervis 9am, we board onto our own coach for our final day. We set a course for Adelaide. Time permitting we will stop for a look at Mount Lofty Summit for some stunning views over the city & the St. Vincent Gulf. Our last stop before the airport is at one of Australia's most famous chocolate factories-Haighs. It produces a wonderful range of hand made chocolates. They will show us the process & we will have the chance to sample the product.
Flight Adelaide to Coolangatta. Bus drop offs as required on the Northern Rivers.
Inclusions
Price $5460. Single supp $625
Price includes return pick up from the Northern Rivers to the Airport. Plus return common flights
 Itinerary is subject to change without notice.
 Price based on Twin/Double Share.
 If you prefer not to share – single supplement is applicable.
 Limited Cancellation Fees. See "Terms & Conditions
Terms
Tour is subject to a minimum number of guests and should these numbers not be reached, the tour will not operate and a full refund will be given. However no refunds will be given for any cancellations by clients once payment has been made unless the tour is cancelled by Casino Travel Shoppe. Clients may elect someone else to travel in their place. Credit card surcharges apply. Full non refundable payment is required at the time of the booking. Please read our detailed PRIOR to booking.
Travel Enquiry